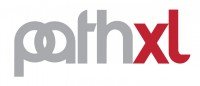 Xplore launched in North America and Europe
BELFAST, NORTHERN IRELAND October 2014…PathXL, the leading supplier of software solutions to the digital pathology community, today announced the launch ofPathXL Xplore, a next generation image information management system designed specifically for the research lab. Xplore is the most powerful system on the market and meets the needs of research institutions and research labs of all sizes wanting to expand their digital pathology capabilities.
Embodying some never before seen features in a product of its kind, Xplore allows users the freedom to import scanned images from multiple sources to one database using either their favored scanner or from a range of different scanning platforms.
Xplore is intended to accelerate research in the modern working environment. For example, sharing and collaborating across departments and geographies could not be easier. With a single click studies can be shared with study partners, who receive an automatic email alerting them to the sharing event. This level of convenience and flexibility removes the barriers posed by time and location, and ensures maximum throughput and efficiency.
Xplore is simple to install with minimal impact on existing IT infrastructure. The browser based software requires very little set-up with no additional hardware purchases necessary.
Xplore integrates with third party applications and will be the core platform for the launch of other PathXL research modules. These include – TissueMark® – PathXL's application for automated tumor detection, PathXL TMA and PathXL Whole Slide Biomarker scoring.
PathXL see highly functional and specialized digital pathology software as integral to the future of pathology. Providing a means to improve efficiency and reduce costs, PathXL software supports pathologists and researchers helping them do things not previously possible and more importantly, to do them faster and better. PathXL Xplore follows in this tradition with a complete roadmap to incorporate the other 'omics' and big data sources to ensure labs are prepared for the next generation of data management.
"We've done a lot of thinking around the real needs for the research lab," explained Jonathon Tunstall, Director of Product Strategy. "That's not only about providing flexible licensing schemes but also looking at brand new ways of working with digital pathology information. For example, we've used a study-based concept in Xplore with unlimited folders and hierarchies and we've incorporated a completely new system for the flexible association of images with their information fields. This product is designed for use in any size of lab from a one man operation to the most complex multi-national organization. Xplore is both easy to use and exceptionally flexible".
Des Speed, PathXL, CEO added "I'm proud of what we have done here with Xplore. This is something radically different which will provide real time and cost savings and should appeal to any lab using digital pathology to support their research needs. We now intend to interface Xplore with a number of selected third party products and provide a powerful interface for 'big data' to really drive the ecosystem approach".