GoReport Growth Accelerates with Investment from Crescent Capital
BELFAST, NORTHERN IRELAND, 6 Jun 2019: GoReport, the developer of market-leading digital building surveying software, has secured a £500,000 investment from Crescent Capital, the leading Northern Ireland venture manager, to support its ambitious accelerated growth plans.
Belfast based firm GoReport has enjoyed significant growth over the past two years, having secured an enviable position as a market-leading developer of mobile digital surveying software to the property sector.
This new investment from Crescent Capital enables GoReport to accelerate growth and take advantage of existing and new market opportunities.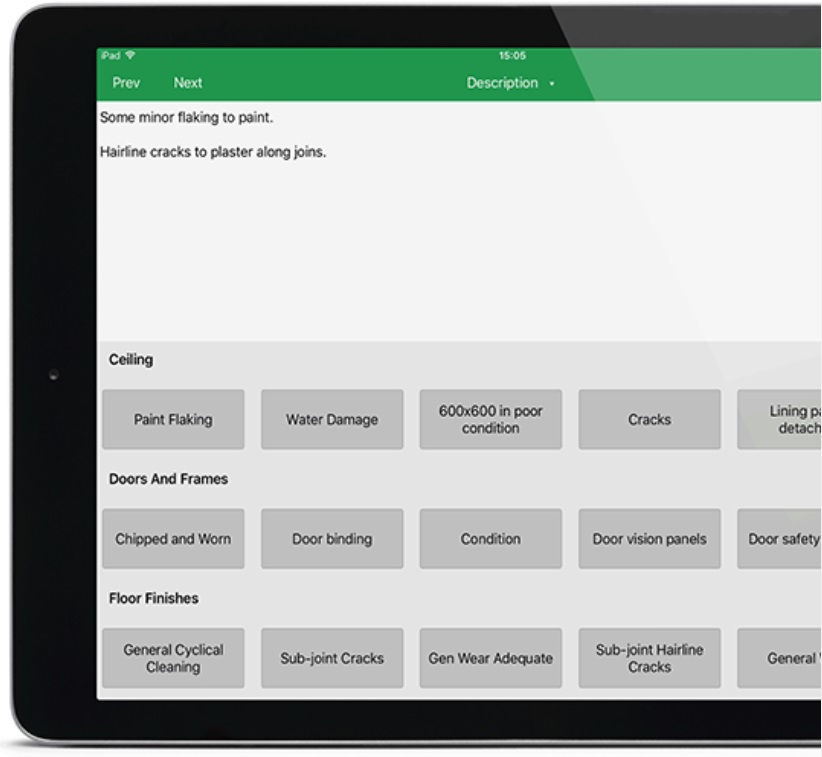 GoReport software enables site data to be easily captured quickly and accurately using a mobile device and generates quality reports from which informed decisions on the management and investment of a property can be made. The solution is used by building surveyors, project managers, fire safety consultants, insurance loss adjusters and many other professions.
Welcoming the investment, GoReport Chief Executive Officer, Anthony Walker said: 'The property sector is changing at an unprecedented pace. Surveyors face an increasing number of opportunities that are only open to those who can demonstrate ability and experience in using digital technology. As digitisation continues to expand, PropTech is now a more mainstream requirement than an optional extra. We are in the perfect position to take advantage of this fast growing market.'
'This partnership with Crescent Capital will enable us to add the highly skilled resources and new product development to increase our penetration in the property sector and help fuel our expansion into new markets and territories,' commented David Bell, GoReport Chairman.
Bob McGowan-Smyth, Investment Director at Crescent, who has joined the GoReport board as a non-executive director, added: 'We back strong ideas and experienced teams. This investment marks a first for us in PropTech. The high-calibre management team at GoReport immediately impressed us as it is delivering notable recurring revenues and strong market growth from a continually growing customer base.'
Notes to Editors:
GoReport is the trading name of MobileReport Ltd. Headquarters are in Belfast, with staff in Northern Ireland and Great Britain.
Crescent Capital is the leading Belfast based venture capital fund manager.
---