Modern Democracy Celebrates Successful Delivery of Modern Polling Solution in 2019 UK Elections
NORTHERN IRELAND, May 2019: Modern Democracy is celebrating the successful deployment of its revolutionary new digital technology in the UK's 2019 local elections.
Established in 2014, Modern Democracy already employs a team of 20. Its award winning Modern Polling platform, the first of its kind, was successfully deployed in 143 Polling Stations in England.
Modern Polling brings an online electoral register to the Polling Station and a dashboard with real time information displaying statistics such as number of ballots and voter turnout.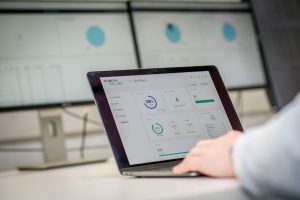 Founder Siobhan Donaghy says she owes the successful delivery of the Modern Polling software to a loyal and dedicated team:
'Our people developed the cutting edge software and delivered first class services to our customers. Plus. We're backed by incredible local support of InvestNI. We also have the confidence of our investors, a number of NI based business angels, and recently completed a £750,000 funding round which was led by Crescent Capital and supported by Techstart.'
Modern Democracy employs more than 20 people in Derry City and continues to expand. Right now, that expansion is creating a number of exciting new vacancies for talented individuals.
---