Shnuggle's Growth Success Continues With Largest Export Deal To Date
NEWTOWNARDS, NORTHERN IRELAND, 16th August 2018 Crescent's Shnuggle, the multi award winning clever baby products company, has announced its biggest export contract to date with the world's leading Asia Pacific distributor, Bloom & Grow.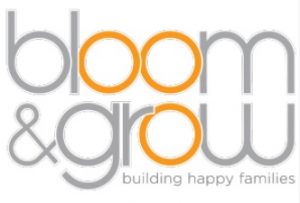 This latest partnership will see the launch of the Shnuggle brand in Australia as well as supporting further growth of Shnuggle's Asian market share, reaching a potential population of just under two billion people.
Bloom & Grow kick started the deal by officially launching Shnuggle in Shanghai at the CBME fair in China last month, adding to their ever-increasing global reach.
Bloom & Grow is a significant addition to the ever-growing list of Shnuggle's export territories and the brand will join other major players in the portfolio such as Skip Hop, Ergobaby, Trunki and Nuby.
Shnuggle currently export to over 35 countries, adding 18 of those this year alone following major launches in America, Canada, South Africa and Japan.
Following launch, South Africa saw two months of stock sell out in three days through distributor Step South and in the USA and Canada, ALCA distribution have already secured listings in Buy Buy Baby, Best Buys and Target.
In South Korea, the Shnuggle Bath is the market leading premium baby bath and continues to grow with the recent launch of new colourways designed exclusively for this market.
Success for the Shnuggle brand is not just through the company's export division.
The UK business has seen significant growth this year following increased distribution with Mothercare, Mamas and Papas, Argos and exclusive lines at John Lewis.
Sinead Murphy, Co-Founder of Shnuggle commented 'We are thrilled to announce the partnership with Bloom & Grow. This is a major turning point for the business and to be welcomed by such a large distributor and to sit alongside the number of credible brands in their portfolio is really exciting for us. We have invested heavily into growing the export business while continuing to support and expand our UK retailers and we are very much looking forward to watching the Shnuggle brand grow in these new territories.'
Alexandra Dickson Leach, Founder and CEO of Bloom & Grow said 'Bloom & Grow are thrilled to be bringing the Shnuggle bath range to all of our territories. The products are innovative, and I have no doubt they will be welcomed by parents across Asia and Australia.'
---