Genesys snaps up SpeechStorm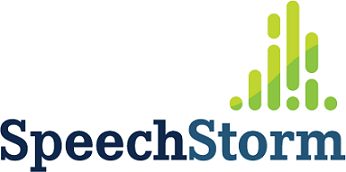 BELFAST, 18 December 2015 – SpeechStorm has been acquired by the US Company Genesys.
SpeechStorm was backed in a 2010 MBO from Kainos. This investment was originated and led by Crescent's Deirdre Terrins.
SpeechStorm's offerings meet the growing challenge of personalising the customer experience and managing customer journeys. The SpeechStorm 'omni-channel' approach allows highly personalised journeys over all touchpoints and channels to ensure high-grade customer experience and efficient automation.
After significant growth and a buoyant uptake of its product offering SpeechStorm reported revenues of £2.3m in the year ended 31 March 2015.
Deirdre Terrins commented:
'On behalf of Crescent and with thanks to the strong SpeechStorm team, we are delighted with this exit. It is a validation of the investment approach and is good news for Crescent, the company and for NI plc.
We look forward to seeing how this further energised proposition continues to prosper and thrive in its next stages of growth and success.
A good team with a good plan who get the right investment at the right time is always a winning combination!'
---