NY's $177 billion man in Belfast visit
BELFAST NORTHERN IRELAND 19th November 2014: The 177-billion-dollar man visited Belfast yesterday to see how some of his funds have been invested – and revealed plans to pump yet more millions into the Northern Ireland economy.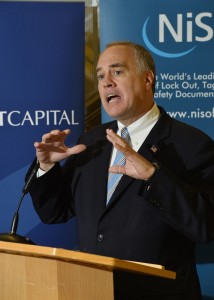 Comptroller of the State of New York Tom DiNapoli is in charge of a pension fund relied on by a million public workers in the state.
The New York State Common Retirement Fund valued at $176.8bn (£113bn) has already committed two tranches of funding to companies in the north by way of Crescent Capital totaling some $22m (£14m).
It makes the fund the largest contributor to the Crescent portfolio.
hosts NiSoft, an IT company providing security solutions to the energy sector.
And speaking to The Irish News, he spoke of a desire to add to the fund's interest in the north "at least" the same level as previously.
"If there are good opportunities, the nice thing about a pension fund of our size, we have a lot of capital," he said.
"We do have more capital that we have set aside for Northern Ireland."
It was not the comptroller's first visit to Belfast – he was in the city for an Invest Northern Ireland investment conference six years ago.
"When I came away from visiting here in 2008, I really felt it was important for us to make a commitment and New York has a strong connection to Northern Ireland and Ireland," he said.
"This was an historic coming together here where peace would be happening in a way that it would provide for investment opportunities that weren't there during the Troubles.
"That was an indication of New York's commitment to the people here and the peace process. And the peace process continuing fulfils our expectation that this will be a great area for investment."
He said it was important for the political institutions in Northern Ireland to remain stable to ensure the north was attractive to investors.
"As trustee of the pension fund, we've been very proud of the fact that some of our money has been put to work here in Northern Ireland.
"Here at NiSoft, we are seeing a company on the growth cycle, adding jobs, creating opportunities and being successful and creating money for our pension fund.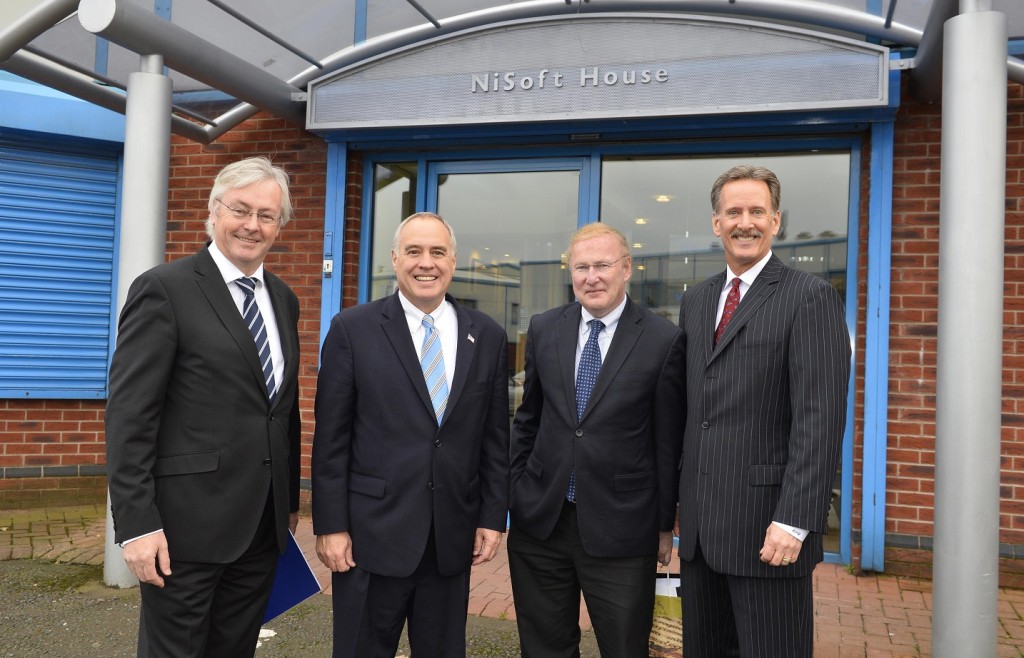 "We want to be sure that the climate here is one still hospitable for investment.
"We know there is still work to do and there are talks going on right now.
"When I've met with government officials, I have said that it is very important to us that that process continues."
Crescent Capital has been investing in the north since 1995 managing three funds with over £65m of commitments to 27 companies.
Among recipients are software firms SpeechStorm, PathXL and Analytics Engines as well as renewables operator B9 Energy Control cancer research firm Fusion Anti-bodies.
Published in the Irish News, 20th November 2014, article by Simon Cunningham
---